D-206AV Humidity control for Violin& Viola
D-206AV Humidity control for Violin& Viola
D-206AV Humidity control for Violin& Viola
D-206AV
Humidity control range: 40-60%RH
Electronic humidity control display cabinet for musical instruments
---
Auto Dry cabinet for Guitar/Bass/Violin/ ukulele and all wood instruments.
Electronic humidity control display cabinet for musical instruments
Wooden musical instruments are very sensitive to changes in humidity, whether too humid or too dry, the environment will affect the tone. To take good care of your instrument, pay special attention to the stability of humidity control. According to the difference of wood materials, along with the climate in which the instrument was manufactured, the recommended humidity level for the preservation of wooden musical instruments is the safest in the range of 45-55% Relative Humidity.
Recommended for the storage and preservation of violins/guitars/ BASS/ ukulele and all wood instruments.

Adjustable humidity control range 40-60%RH

Microcomputer digital control LCD panel

Humidity control accuracy ± 2% RH

Super energy saving, average power consumption per hour <10W

Using U.S. aerospace technology components

Average service life >20 years

Full voltage 90-305V universal design

Complies with CE safety regulations, can withstand 1000V surge shock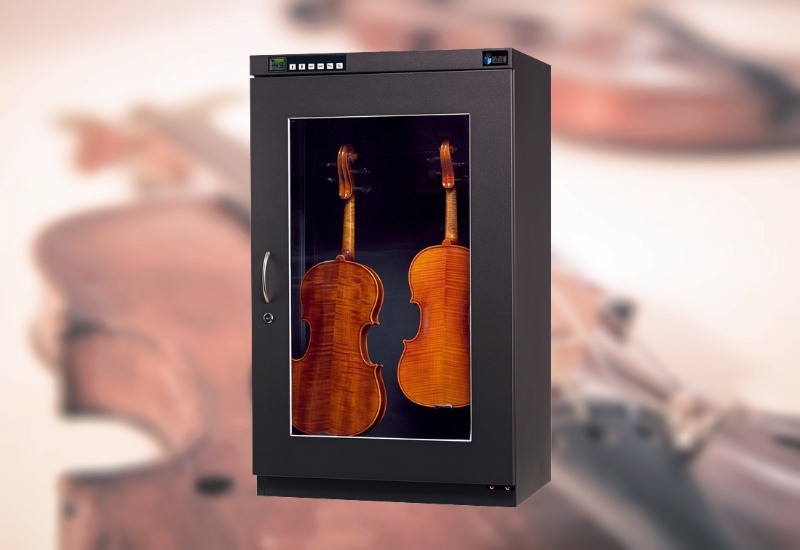 Stylish and beautiful appearance
The first extremely thin edge door frame design
Retains the maximum area of glass surface
Both moisture-proof and display functions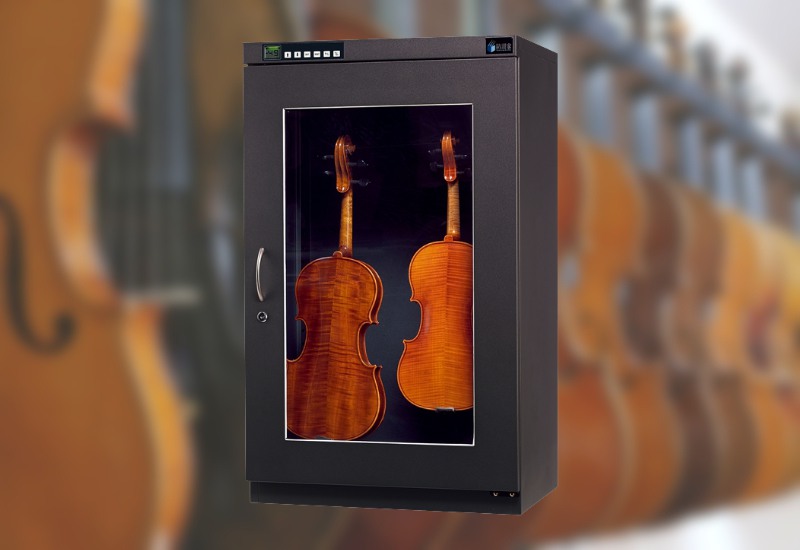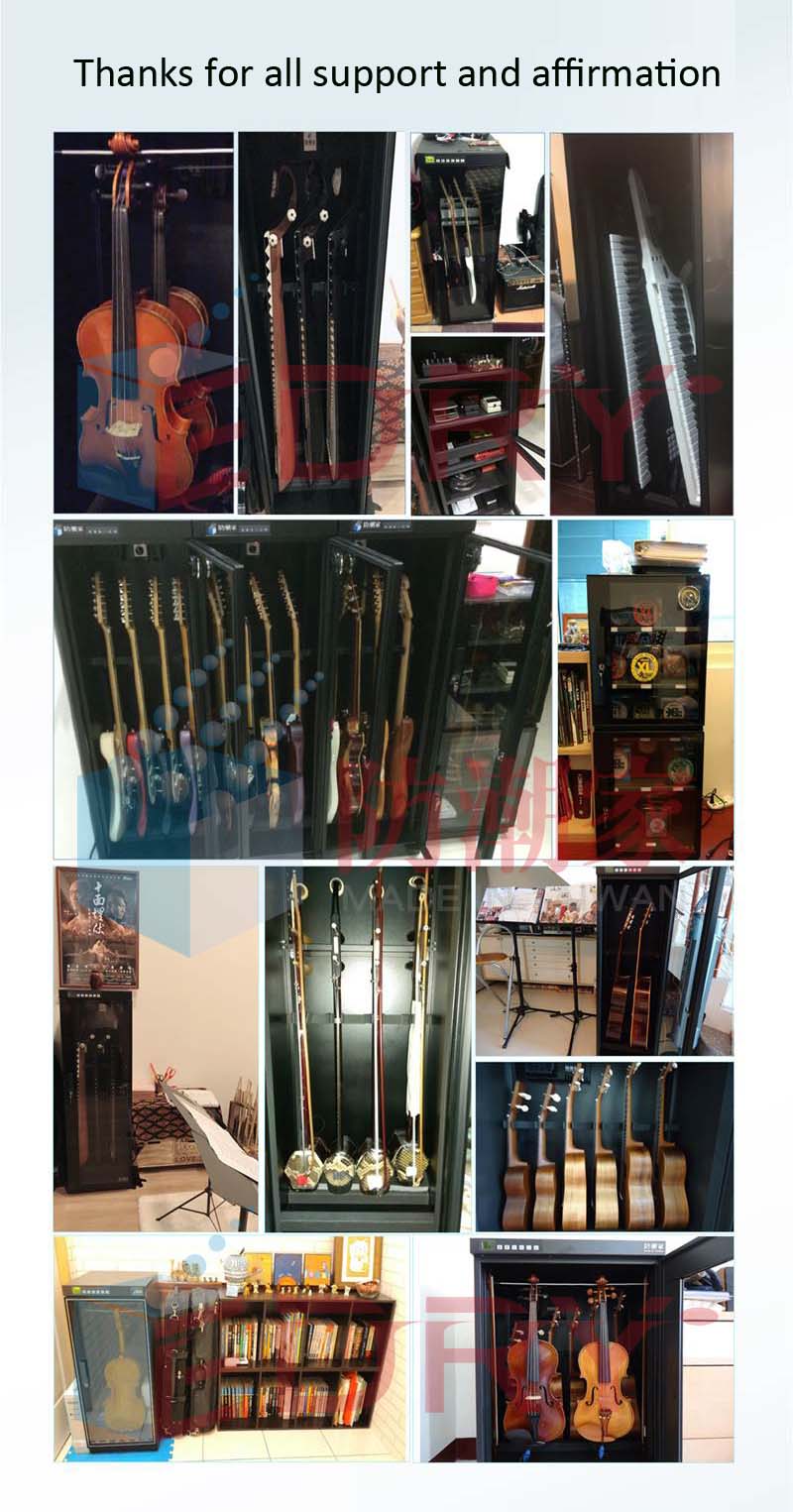 Microcomputer digital control LCD panel
*Comparison and certification through multiple independent laboratories
*Humidity can be set precisely
*Built-in temperature and humidity switching display function
*Panel backlight can switch between power saving / constant light mode
*Built-in 24-hour/12-set automatic humidity recording function
*Humidity alarm system (Additional function)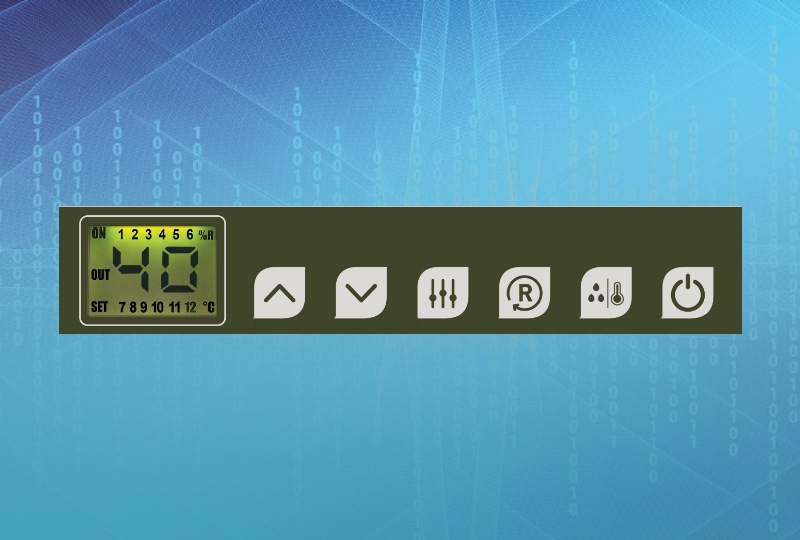 Most efficient and stable moisture-proof technology
*Lower the humidity from 70%RH to 40%RH within 2 hours
*Patented semiconductor wafer dehumidification technology
*Dehumidification efficiency will not be weakened, even if you open the door every day.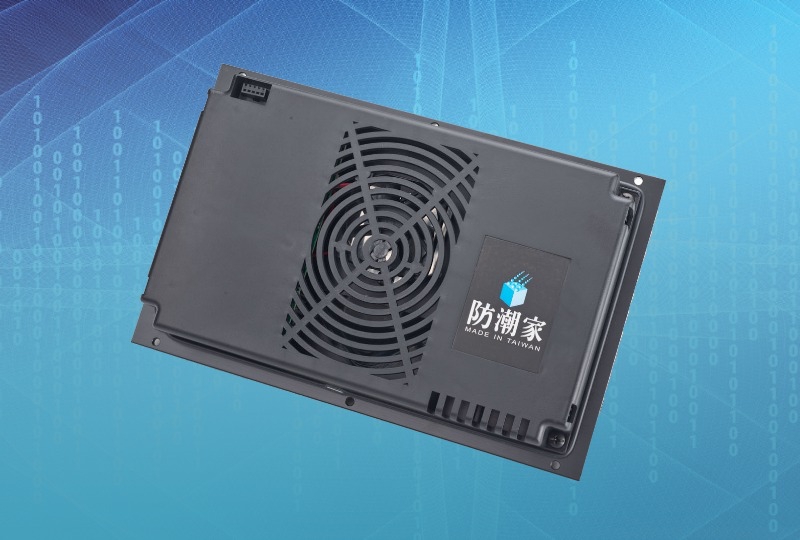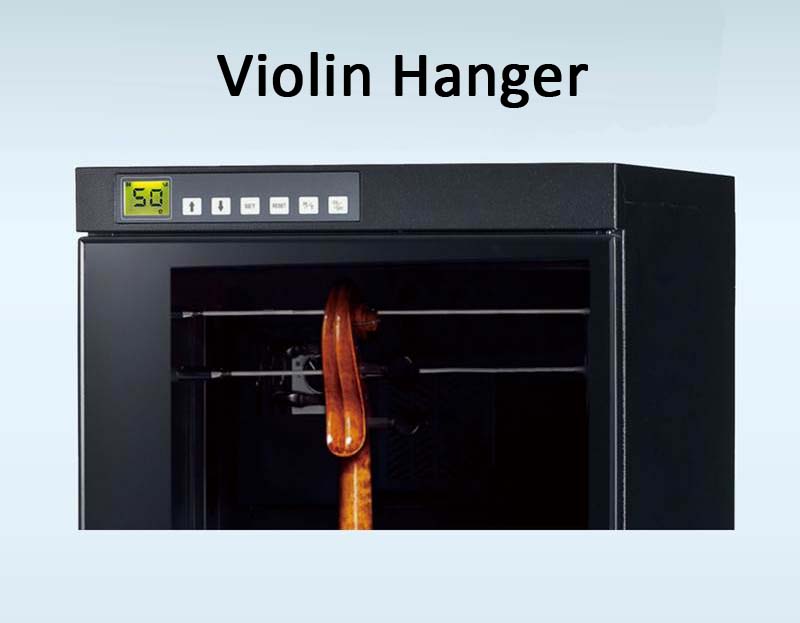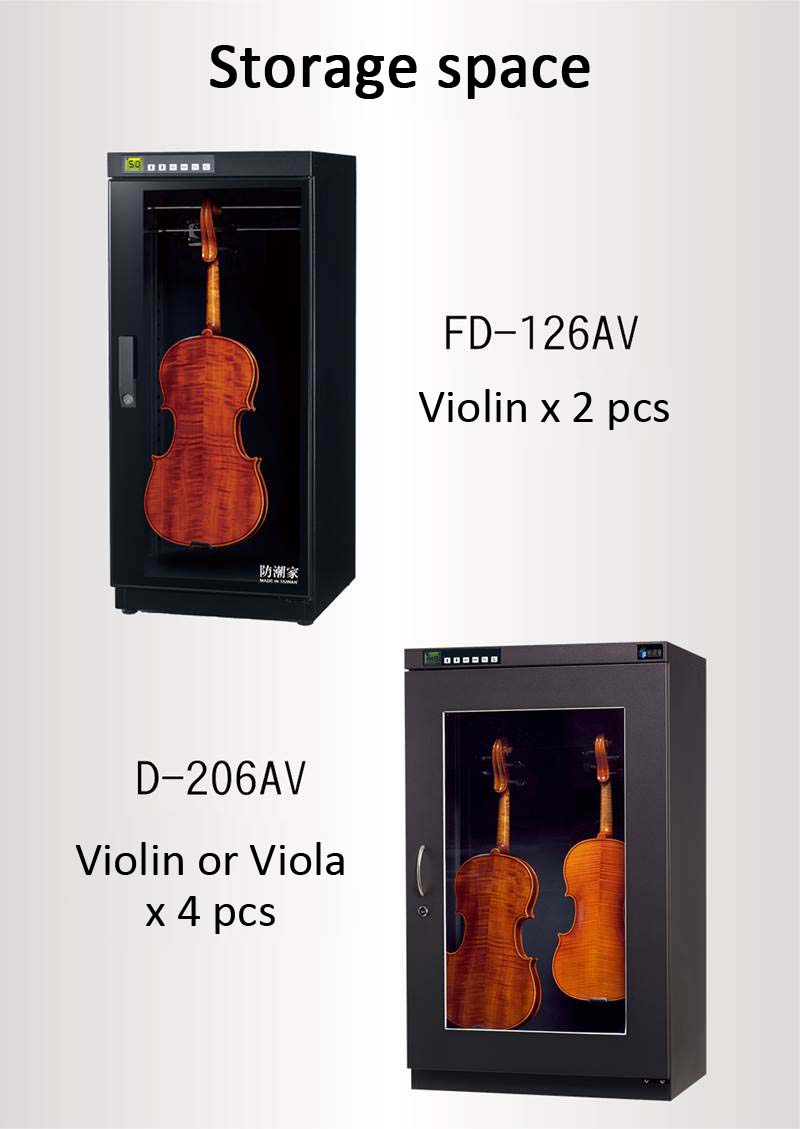 More than 30 years of manufacturing experience
Own R&D / manufacturing / mass production technology
Made in Taiwan, High quality
Marketing worldwide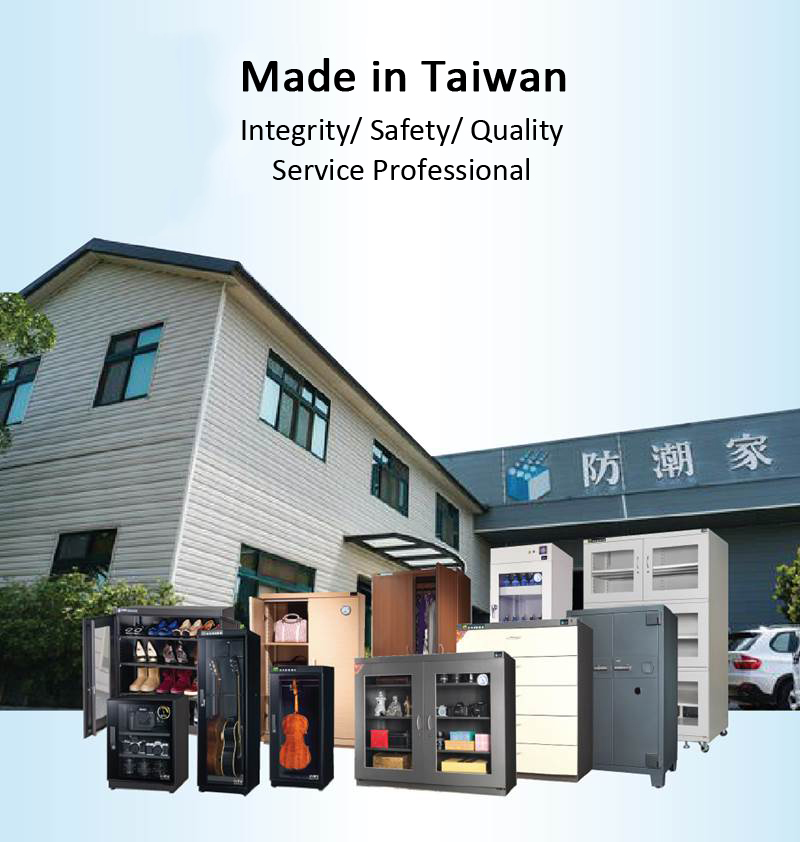 Efficiency test data chart of electronic humidity control cabinets (Auto Dry Boxes)
*Stably maintained in the ideal humidity range
*Unaffected by external climate
*Intelligent control, no need to change humidity settings frequently in response to external environment
*Create the most stable collection preservation environment
*Humidity is no longer high and low, exceeding the museum's preservation standards for control systems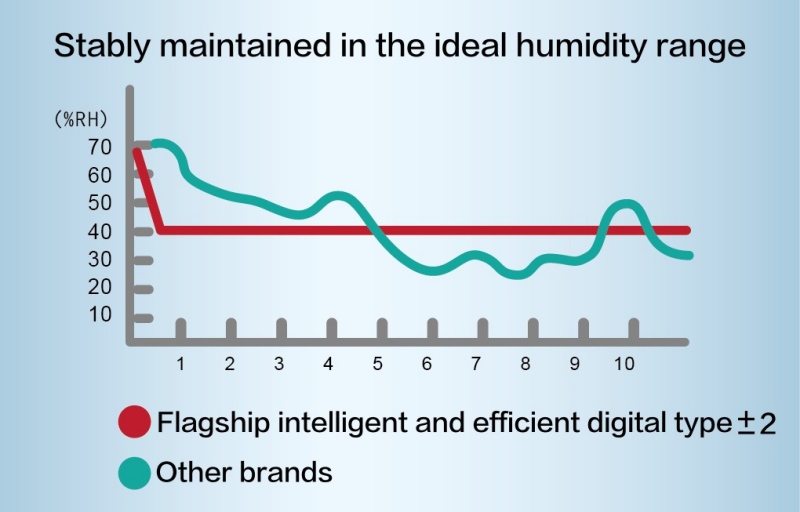 Steel cabinets are designed with a highly airtight structure
Over 25 years of heritage and expertise
Uses the same strong magnetic sealing strip as the refrigerator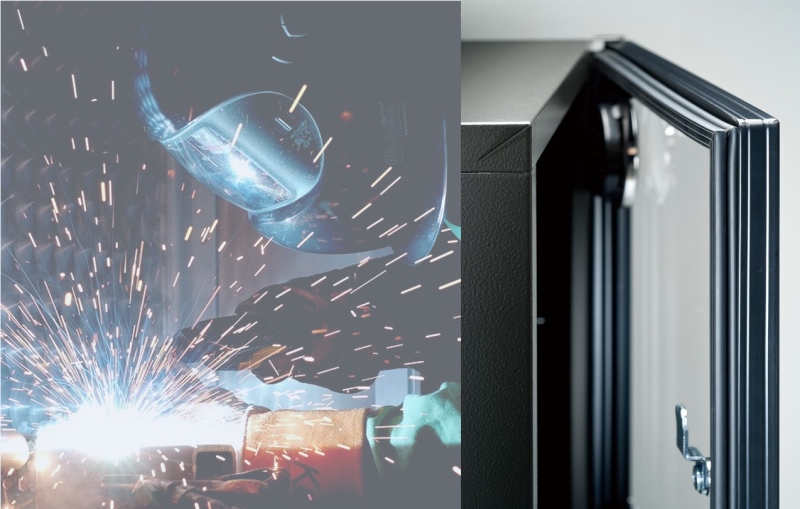 Anti-rust and wear-resistant powder paint coating
Abrasion / stain resistance / easy to clean / not easy to fade
Good quality that can stand the test of time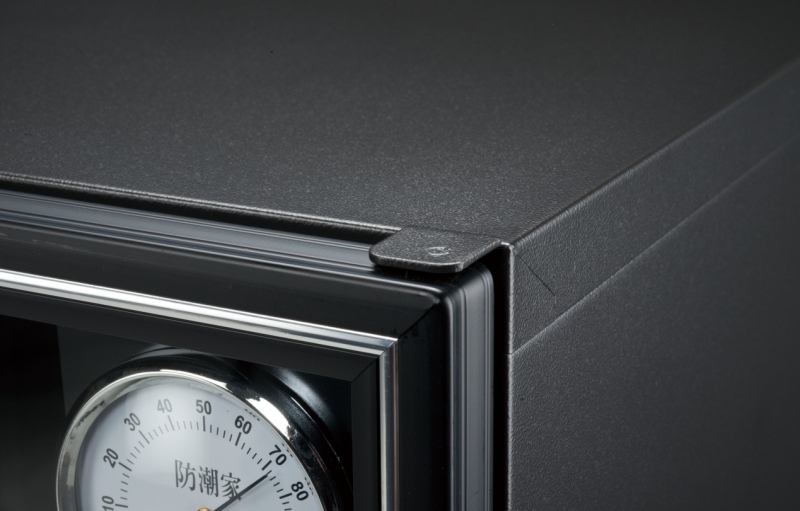 The safest dehumidifying element
*Long life, energy saving operation
*The average life span of components, as used by U.S. aerospace technology applications, is 20 years
*Low power consumption
*Full voltage design of 100-270V, can be used around the world

More than 30 years of manufacturing experience
Own R&D / manufacturing / mass production technology
Made in Taiwan, High quality
Marketing worldwide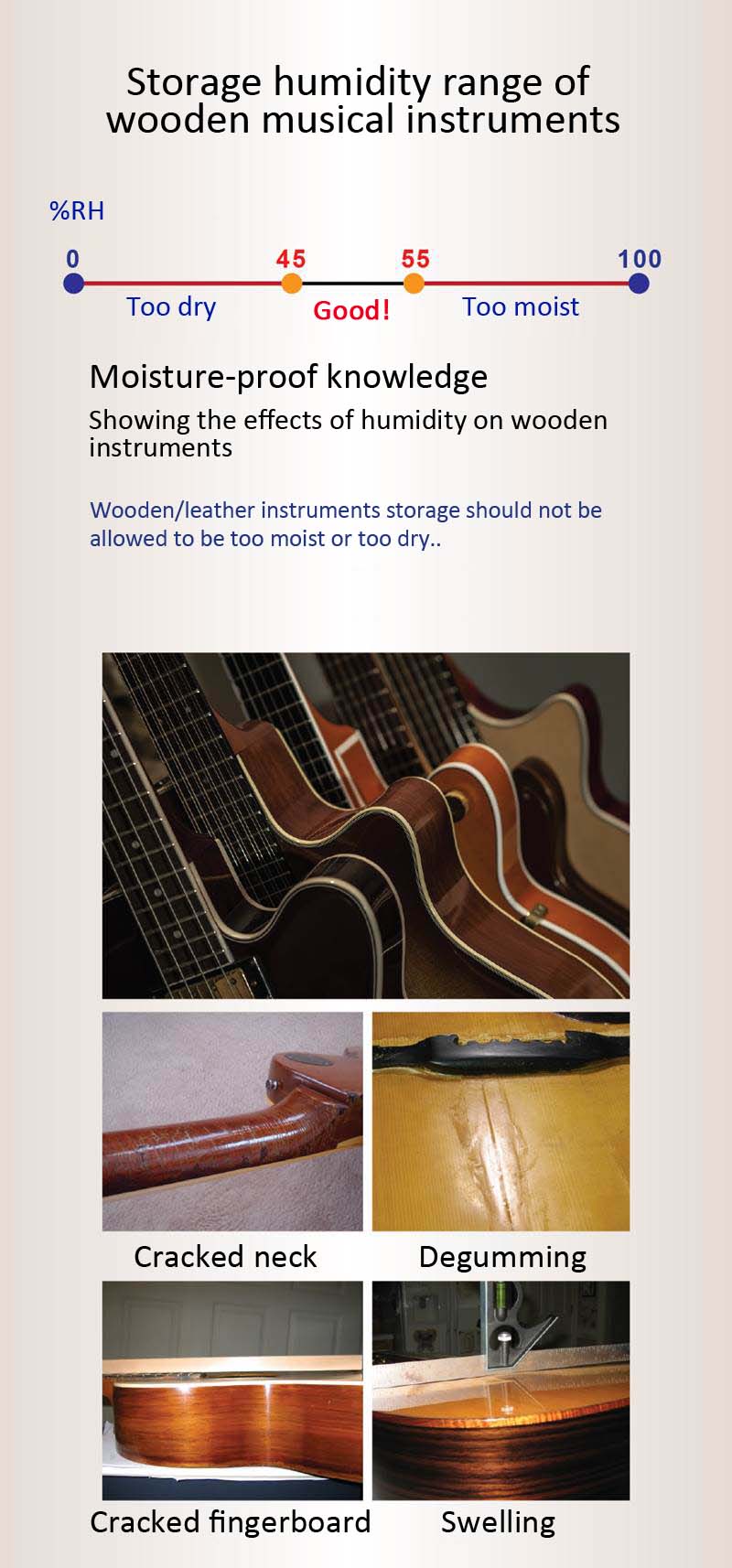 Take guitar preservation as an example
Many musicians have had this kind of experience. In the wet season, they will feel that the sound of the instrument is not as good as when it is dry. It sounds dull and dumb.
Because wood is very sensitive to humidity, long-term exposure to high humidity it will cause:
(1) The weight will increase (2) The hardness will decrease (3) The lateral volume of the wood grain will increase.
It will affect the tone, reduce the brightness of the treble, the bass becomes dull, and it will seriously affect the curvature of the panel and the backboard. If the arc has changed for a long time, it will cause permanent damage to the tone.
Too dry is not good either. If a guitar is stored in a dry environment for a long time, it will easily affect the fingerboard, panel, backboard and the connection between the body and the neck. Excessive shrinkage will produce cracking, and deformation.
Dry damage is more serious than damp damage, and more difficult to repair than damp, so it is most important for wooden instruments to be able to maintain stability in the appropriate humidity!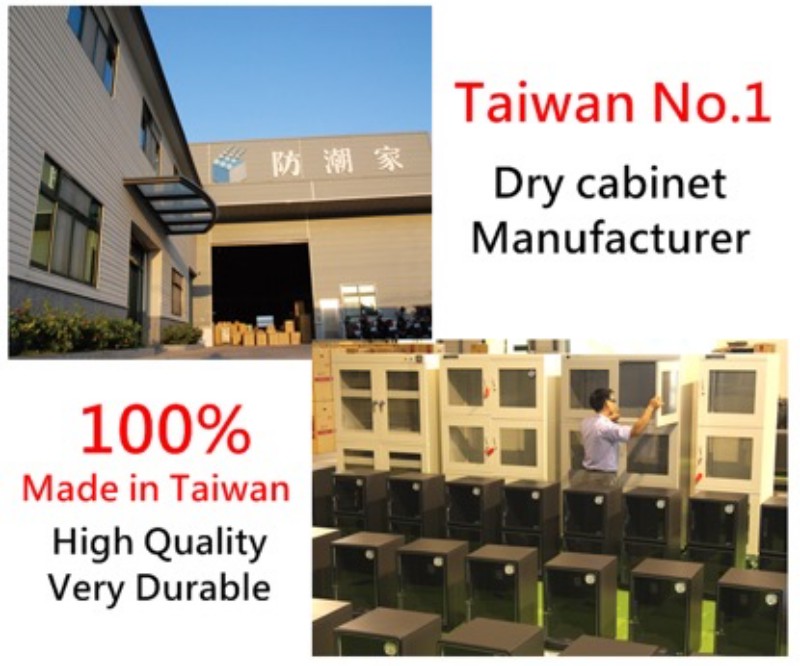 Electronic Large Dry cabinets for guitar, bass, Taiwan made, manufacturer, supplier, factory
| | |
| --- | --- |
| Model | D-206AV |
| Volume | 243 Liters |
| External size | H97* W59* D50cm |
| Internal size | H89* W58* D47cm |
| Accessories | Violin hanger x2 |
| Humidity Control Range | 40-60%RH |
| Desiccating Capability | Lower the humidity level from 70% RH to 40% RH in about 1 hours. |
| Humidity Control Design | Intelligent microcomputer control, touch control panel operation, LCD panel display. |
| Cabinet body design | Cabinet body uses 1mm strengthen steel plate 3mm tempered glass door |
| Power Source | AC110V+10V 50/60HZ or customized AC220V+10V 50/60HZ or other customized power requirement. |